Aahhhh.. This Is The Shocking Truth About The Health Dangers of Your Bra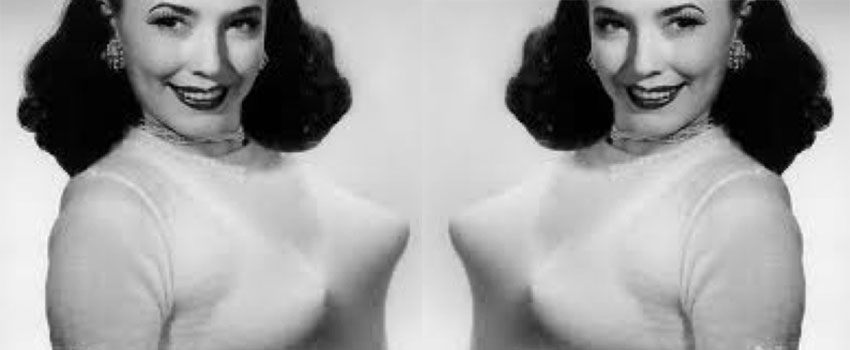 A few months ago I stopped wearing a bra! I did it mainly for comfort reasons but what I didn't realize is that there is a scientifically proven link between bras and breast cancer and apparently this research has been known for more than 20 years but never properly shared in breast health promotions.
Here are the 3 things you need to know about the risk of wearing a bra
1. Bras restrict the flow of lymphatic fluids
A tight underwire bra will restrict the natural flow of lymphatic fluids around a woman's breasts and underarms. The lymph glands play an important role in releasing toxins from the body and stopping this process for extended periods of time increases the risk of breast cancer.
2. Bras carry a 1 in 7 risk of getting breast cancer
If you wear a bra for 12 hours or more you carry a 1 in 7 risk of getting breast cancer compared to a woman who never wears a bra who only has a 1 in 162 risk.
3. Sleeping in a bra carries the highest risk
A woman who wears a bra 24/7 (including to sleep at night) carries a 75% chance of developing breast cancer at some point in her life! This statistic is really very shocking!
Here is what you can do to minimize the dangers of a bra
1. Breast massage can counteract the risk
You can help to counteract the risk by massaging the breast tissue after you take off your bra (and before sleep) to encourage the flow of lymphatic fluids.
2. There are healthier options for breast support
If you feel you need support for your breasts during the daytime, wearing a bandeau or wire-free bra can be a better option. Basically the looser the bra is around the underarm area, the better! And the best is to go bra free.
3. Do you really have to wear a bra as much as you do?
I have never worn a bra when I have been at home by myself, so why do I need to wear one when around other people? Of course like most other women I have felt the pressure to wear a bra whenever I am in public in order to meet social expectations – how shocking the idea that others might be able to see a hint of nipple (crazy given that every person on the planet, including men, have these!) – and to look good because I believed I needed the support and shaping of an underwire bra for my breasts to be attractive. We don't have to buy into these ideas of 'normal' dress behavior, so ditch the bra when you can I say!
Interesting Idea: The women who started the bra burning movement in the 60s may have been tapping into something not just important as a symbolic gesture of female liberation. For health reasons also, natural really is better than pushed up!
The original article can be found on Inquisitr.
Join The Secret Sunday List & Get 1 FREE Actionable Secret Every Sunday.
Share Your Thoughts