WOW! Scientists Have Found These Powerful Points In Your Vagina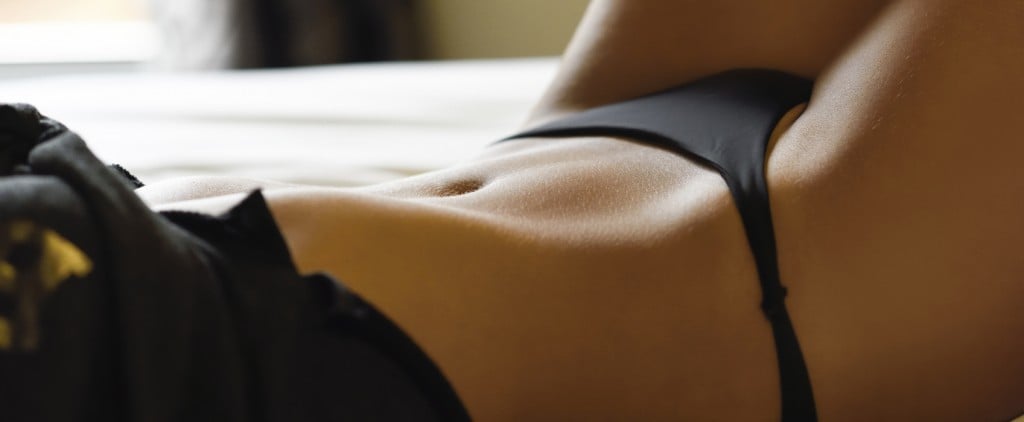 When we activate these points full body orgasms and emotional healing may occur.
You may have heard the term ley lines used to describe alignments of ancient sites or holy places.  They are believed to carry spiritual and mystical energy from one point to another, but did you know that there are actually ley lines within your body and even crazier in your vagina?
In this article, I will show you how you can find, unlock, and activate them to empower yourself physically, mentally, and spiritually.
Your Body [And Vagina] Is Made Up Of Energy

Our human bodies are made entirely of energy. But sometimes this energy can get "stuck" in certain areas of your body. This can be caused by physical, or emotional trauma. These blockages can cause health, mental, and emotional issues, and also cause our energetic bodies to vibrate at a lower frequency.

Activating vaginal ley lines will help to clear these blockages, and circulate life energy throughout your body. Activation can also:
Provoke intense sexual pleasure

Revitalize and energize your body

Promote health and longevity

Improve immune function

Raise your vibrational frequency 

Clear your mind, and release emotional trauma
It also may have you feeling like:
MUST READ: Energy Orgasm 101 [You Have Never Felt Anything Like This Before]
This  process works by stopping blood flow to the trigger point while it's being held, so that when it is released, or "opened," fresh blood and sensation flow into the area. This opens access for life- energy to travel along the ley line to the corresponding organ.
What exactly are Vaginal Ley Lines? 
In ancient Chinese acupuncture, these lines are called meridians. This term is used to describe the path through which the life-energy, known as "Qi," flows through your body. Each of these ley lines align with vital organs within your body. The meeting of two ley lines is called a node and acts as a portal for energy to flow freely to that organ. The most powerful nodes are located in your vagina.
Because of this, ancient Taoists believed sexuality to be a highly effective tool for healing. They even prescribed particular sexual positions which would activate certain acupressure points for healing and health.
Where Are These Magic Vaginal Points?
Your vaginal canal is the meeting point of many of these powerful ley lines. These points are often referred to as "reflexology points."
The Secret Vaginal Point To Activate Kidneys
This node lies at the entrance of the vagina. If it is closed off you may experience guilt, shame, low libido, frequent urinary infections, and even fertility problems. Once it is opened, you may have feelings of peace, and a heightened sex drive. Fertility may also be increased.
The Secret Vaginal Point To Activate The Liver
This access point is located slightly further up from the G-spot area. Frustration and irritability often originate when this ley line is closed off.  These may manifest into physical symptoms such as headaches, irregular periods, menstrual cramps, and dullness in hair, skin, and eyes. Once this portal is opened, you may feel optimistic, and self-assured.
MUST TRY: Learn How to REALLY Pleasure a Woman With Our Pussy Pleasure Course™
The Secret Vaginal Point To Activate The Spleen/Pancreas

 
This point is located about an inch further up from the liver area on the vaginal walls. Stress, problems with digestion, and heavy menstrual flow can occur when this ley line is closed off. Opening it will leave you feeling relaxed and at ease.  
[sociallocker id="13584″]
The Secret Vaginal Point To Activate The Lungs 
This ley line meets around the cervix, and is often left untouched. You may experience immune system deficiencies, grief, and self-esteem problems if this area is left unstimulated. When open, you will be left feeling happy, confident, and revitalized.
MUST READ: This Ancient Egyptian Sex Technique May Be the Secret to Eternal Life
The Secret Vaginal Point To Stimulate The Heart
The cervix is the access point to the heart. When there is an imbalance in this area, you can experience depression, detachment, and problems sleeping.
When we open this portal joy and love will flow intensely, and a full body orgasm may occur.
MUST-TRY: Increase Your Orgasm Intensity With This Magic Wand
How to Activate the Vagina's Ley Lines
There are a few things to keep in mind before beginning this process with your partner:
It is extremely important that you only practice this with someone you care for deeply, and who cares for you. Someone you feel safe with.
A woman should be highly aroused and lubricated (Naturally) prior to beginning. A good way to achieve this is a gentle

full body massage

.
Although this healing exercise will be very pleasurable, orgasm is not the goal of this activity.
MUST WATCH: My Fingering Sex!! How To Really Finger A Girl ☆♥
Step #1 Breathe
Breathing deeply promotes relaxation and also aids in the circulation of Qi energy throughout the body and along the ley lines.
Step #2 Hold
Starting from the Kidney node, closest to the vaginal entrance, and working up to the cervix (Heart node), slowly apply a gentle, but firm pressure on each point. Hold this pressure for 5-10 minutes (Per node) until the giver feels a softening, or until the receiver feels the point is complete. It is important to stimulate all of the access points fully to avoid any imbalances from occurring.
Step #3 Relax
Afterward, be sure to remain present together. These healing processes may lead to intense emotional, or even physical release. Embrace the receiver, or gently massage them. They may wish to experience an orgasm afterwards. Be gentle, and loving.
✨
The human body is truly miraculous isn't it?! Having an awareness of your body's energetic systems can be a powerful tool for healing, and spiritual growth. I hope are able to experiment with the power of Ley Lines, and continue to unlock your body's many mysteries.✌
By Serena Gee 
Related Reads:
Save
Join The Secret Sunday List & Get 1 FREE Actionable Secret Every Sunday.
Share Your Thoughts