The 19 Most Exciting Sex Positions I Have Ever Seen: How Mayan's Had Sacred Sex in a Hammock
The ancient Mayan's are far too often known for their predictions and the 2012 phenomenon and way too little for their creativity when it came to sexual pleasure and fancy sex positions.
If you ask me: Kama Sutra is nothing compared to these sophisticated & hot Mayan Hammock Sex Positions. These pictures make me look at hammocks in a completely new way.
Don't forget to unlock my favorite 2 Mayan Sex Positions. I am about to try them out as soon as I get a hammock in my hands. (btw. my fav's are at the end of this article) Which position is Your Favorite?
Here are the 19 Most Amazing Mayan-Hammock-Sex-Positions
#1 The Jaguar Position
#2 The Dog Position
#3 The Road Position
#4 The Eagle Position
#5 The Vulture Position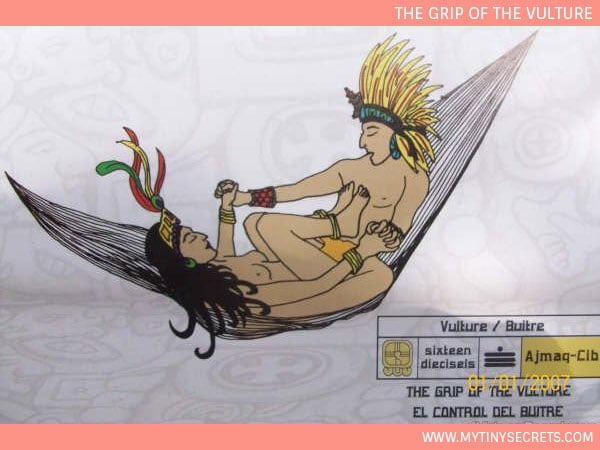 #6 The Earth Position
#7 The Rainstorm Position
#8 The Wind Position
#9 The Light Position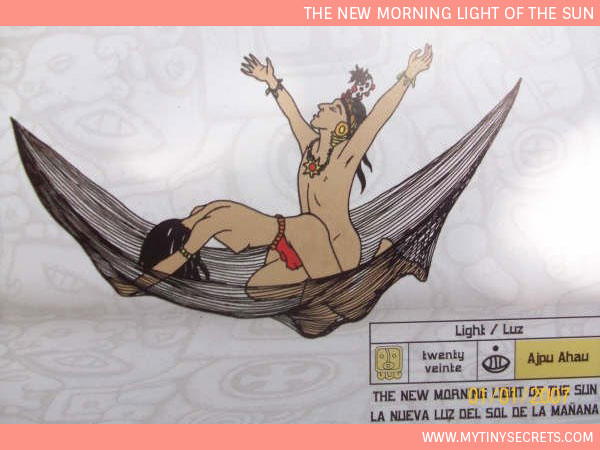 #10 The Night Position
#11 The Lizard Position
#12 The Serpent Position
#13 The Death Position
#14 The Deer Position
#15 The Rabbit Position
#16 The Water Position
#17 The Reed Position
These 2 Sex Positions Are My Favorites
#18 The Flint
[sociallocker id="805″]
[/sociallocker]
#19 The Monkey – My absolute #1
[sociallocker id="804″]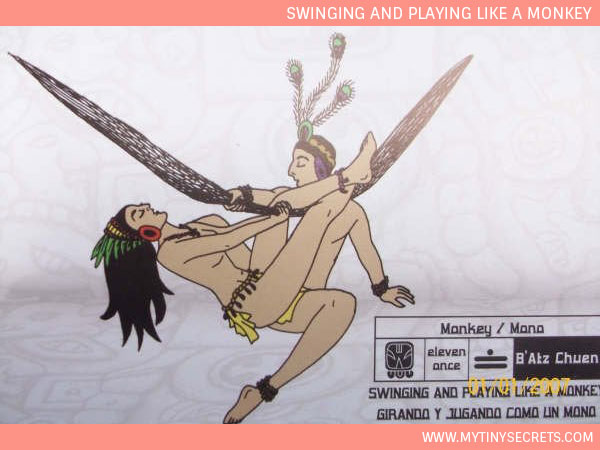 [/sociallocker]
Tell me your #1 Mayan Sex Position in the comments below.
Have fun :), Adina
P.s. If you want to learn about an ancient recipe Geisha's used to tighten, beautify & rejuvenate their vaginas check out this natural recipe to have your intimate area taste like heaven and become an enchanting flower to any lover. Click here: The Secret to an everlasting young & fresh Yoni
Images above are from the book Hamaca Maya: Mayan Hammock
RELATED:
Tantra 101: A Super Simple Guide For Tantric Sex Beginners
Join The Secret Sunday List & Get 1 FREE Actionable Secret Every Sunday.
Share Your Thoughts