Vulnerability Is Sexy! Here's The Proof.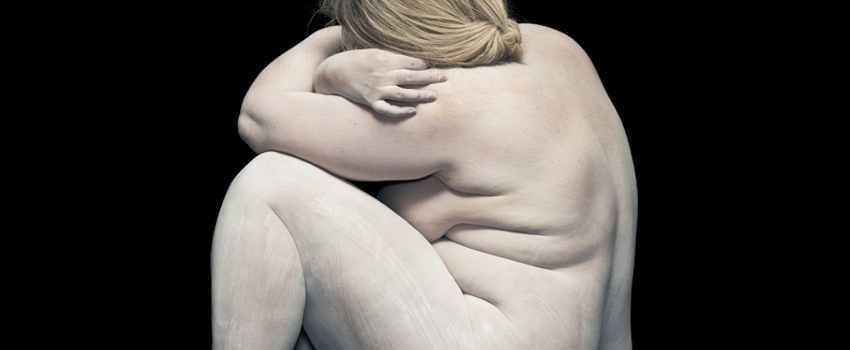 "We are never more vulnerable than when we are naked. Nudity IS vulnerability."
When we are born, the world accepts us as we are – in all of our naked glory.
For the first few years of life, there is no shame in nudity – only a sense of unconditional acceptance and love.
Over time, our belief in our own innocence is replaced by shame, and we are taught that to be seen unclothed is unacceptable; that the human body is somehow shameful, and best kept private."
So what do we do? We begin to hide behind layers of clothes.
More than a protection from the elements, clothes act as a social mask that allows us to hide not only our physical flaws, but most importantly, our authentic selves.
Nadav Kander's nude images show us what happens when we peel back the layers of armor and dare to show up real, raw, and vulnerable.
"The models are all auburn-haired, their bodies coated in white marble dust, shown against a black background to emphasize every inch of their form. In most of the images the faces are hidden, a nod to classical renaissance art."
Take a look at these stunning images and allow yourself to be touched by the beauty and power of vulnerability in nudity.
#1 The Female Body In Its Natural Form
#2 The Face Buried To Hide The Shyness
MUST READ: The Vulnerability of Penetration
#3 The Face Hidden To Hide The Tears
#4 But After Acceptance Follows Self-Love
#5 After Tears Follows Inner Growth
#6 May We Be Seen In All That We Are
#7 May Human Be The New Perfect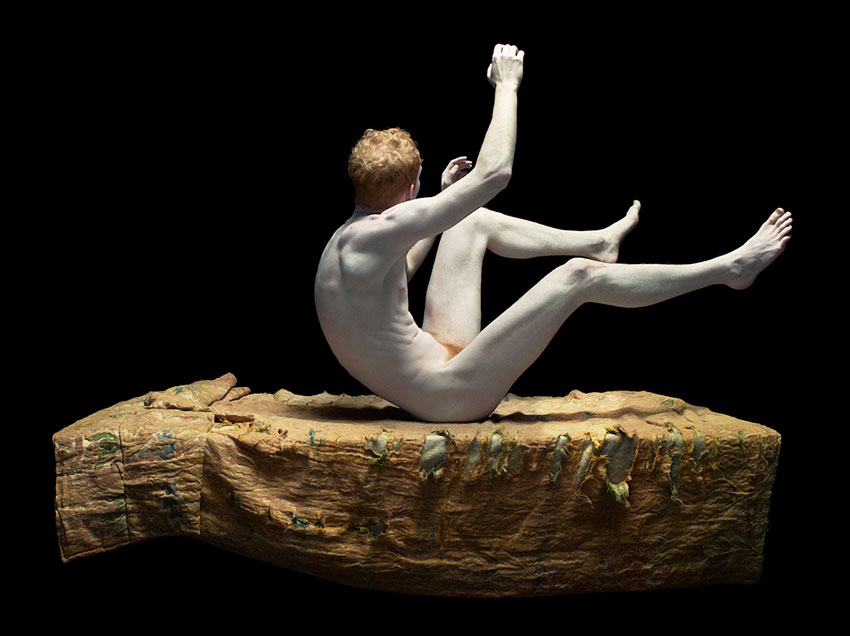 #8 May Insecurities Be A Doorway To Self-Love
#9 We Are Not Just Our Body. We Are Heart, We Are Soul.
[sociallocker id=11898]

[/sociallocker]
These images are a wonderful reminder that if we keep hiding ourselves, we can never be truly seen.
Yes, there is vulnerability in nudity. But as these photos reveal, vulnerability is inspiring, empowering, and beautiful.
What were your first feelings when you saw these images? Which one is your favorite? Let me know in the comments below. 
You can find more of Nadav Kander's work here.
Love & hugs, Chelsie Diadhiou
Love this? Follow MyTinySecrets on FACEBOOK for more goodness. 
Join The Secret Sunday List & Get 1 FREE Actionable Secret Every Sunday.
Share Your Thoughts